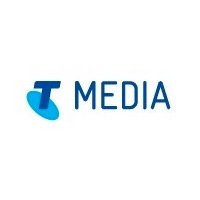 Telstra Media Group
AMIRE has been providing Telstra Media with SEO Services since the beginning of October 2013 and whilst still relatively new they have provided exceptional service and insight for the business thus far.
Telstra Media replaced our previous SEO agency (whom we had worked with for over 6 years) with AMIRE, which I believe is a clear indication of their SEO expertise and experience. Telstra Media is looking forward to a strong relationship with AMIRE and have no hesitation in recommending them to any company considering their services.
Grant Hilton | Search Producer
Digital Media and Content Services
Telstra Media Group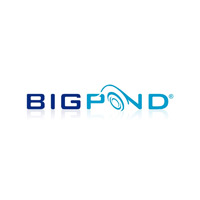 Bigpond
The principals of Amire, Sean and Amye are well known within the search optimisation industry. I have worked directly with them for several years and they have always followed ethical practices in delivering great results. The quality of their work and trust worthiness is first rate. I always felt like my business was important and the best people were working on my account.
Dale Cohen
General Manager
BigPond Network |  Telstra Digital Media & IPTV – Pay TV
Suncorp Group
Amye consulted on Suncorp Commercial Insurance for a number of years in optimising our business for search. In that period, Suncorp's dominance in search helped the business receive an unprecedented number of lead opportunities, driving further investment and support of the online channel.
Amye's professionalism and attention to detail served us well. Amye was always free and willing to assist with any queries we had about the complexities of SEO as well as providing us with up-to-the-minute news on trends and changes in search. We were always well prepared to stay ahead of the game.
Darren Abood
Senior Leader – Websites
Digital Distribution | Commercial Insurance
Suncorp Group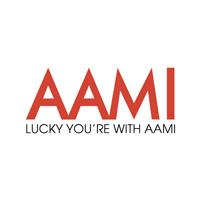 AAMI
I have known Sean and Amye from the days when 'search' was in its infancy in Australia. At the time my team and I were intent on establishing the online business for AAMI. We recognised early on how important search would be to help position AAMI on customer shopping lists for their insurance needs and as a cost effective marketing tool. Seam and Amye continue to impress me with the depth and breadth of knowledge they have with the search industry.  Their technical knowledge is extensive and that helps remove the guesswork and makes decisions easier and more precise.
They listened and understood the AAMI business and what the key business drivers were. This helped us design and develop websites that balanced optimal search requirements with user experience and customer centric design.
It was principally through Sean and Amye's knowledge and results driven attitude that positioned AAMI in a prominent position for all of AAMI's key terms, a position it has held for many years.
David Jones
Former E-Business Manager
AAMI
Virgin Money
During my spell at Virgin Money Australia, Sean was the SEO expert from 24/7 Real Media, and proved to be deeply knowledgeable and of great service. I would recommend Sean as an SEO specialist for being extremely approachable, cheerful, professional and provided invaluable advice on improving the company site in natural search, combined with other paid search activity.
Peter Davis
Web Experience Manager
Virgin Money
General Pants
As our consulting SEO Director, Amye showed an unwavering dedication to delivering the best search results within a sometimes challenging technical infrastructure. Her depth of knowledge and awareness of industry advances were exemplary, and always considered within the context of our search brief.
Amye's friendly and relaxed professional approach ensures team members of every level have a good understanding of search objectives; this ultimately creates both a commercially successful and enjoyable partnership.
Michael Laxton
Head of Online & CRM
General Pants
The Fred Hollows Foundation
AMIRE came to me highly recommended; Sean and Amye have a great reputation in the SEO/SEM world, and it's easy to see why. With great attention to detail, a keen understanding of both specific requirements and the wider goals of The Fred Hollows Foundation, AMIRE quickly and efficiently identified and corrected a number of important but complicated issues with our search engine optimisation efforts that numerous other so-called-experts failed to pick up. From our initial engagement and subsequent work AMIRE consistently demonstrated a proactive and thorough approach.
I was most impressed by not only their skill and attention to detail, but also their professionalism, friendliness and the ability to distil complicated information into real world recommendations with the astute use of an effort/reward matrix. Whilst it is early days in our relationship, their actions have already had a significant benefit into The Foundation's search traffic, and I look forward to seeing continued results. I would recommend AMIRE without hesitation.
Gavin Hudson
Online Specialist, The Fred Hollows Foundation
SRT Ventures
In 2015 when we began building an App we turned to Amire for advice on App optimisation that was difficult to source in the market.  We were not surprised that Amire had already tested and was about to launch their optimisation service for Apps and immediately engaged them.

I have known Sean for 14 years through various professional roles.  I have recommended Amire to many contacts and clients, and always receive positive feedback on Amire performance, results and excellent customer service.
I would highly recommend Amire for Web and App optimisation, and will continue to use them for our business and those of our clients.

Carolyn Batterton
General Manager
SRT Ventures
Mission Australia
Mission Australia have been working with Amire for the last year to transform the impact of our SEO, and they could not have made it easier. The strategic and prioritised way they approach everything means that we have full confidence we are focusing on the right things.
The Amire team are highly consultative but equally, they operate on our agreed tasks autonomously, so the process is efficient for everyone. On top of that they have established great relationships with our IT team and web & SEM partners, so it really feels like one seamless team.
We could not be happier.
Tony O'Halloran
Manager
Marketing Strategy