Your optimal digital marketing partner
Why Amire?
Top ranked service, first class partnership.
As search becomes more complex and more nuanced Amire offers our business partners something rarely found.
Unrivalled technical expertise blended with an intuitive understanding of the fast evolving digital environment.
A wealth of market leading knowledge that reaps dividends for our clients in terms of double and triple digit sales growth.
And the true value of our knowledge is our ability to apply it in practical effective day-to-day working relationships that put our partners goals front and centre of everything we do.
With Amire you are in the best hands:
Specialising in Search Engine Marketing since 2002
Partnering with national and international brands
Chosen lecturers at UTS Digital Certification Course
Trusted by leading Australian digital agencies
Trusted by Australia's iconic brands (e.g. Telstra)
Delivering excellent online ROI since 2002
Our Services include
Case Study:
Macquarie University Applied Finance Centre (SEM)
Macquarie University Applied Finance Centre offers 3 different Post Graduate courses across 3 different campuses; Sydney, Melbourne and Singapore.
MAFC's primary objective was to deliver Course Applications and attendance to their Information Sessions.
To ensure our Ad Copy was always as up to date, relevant and as effective as possible we utilised Google's Countdown Ads feature.
In the first 6 months of this approach we delivered:
In a nutshell
| | |
| --- | --- |
| Improvement in CTR | + 34% |
| Increase in conversion rate | + 177% |
| ROI | + 7.5% |
Case Study:
Sky News/Telstra Media (SEO)
Sky News is competing in one of the most challenging online industries – the Publisher industry. It was therefore imperative that they have an an always-on SEO strategy in order to compete for Search Engine traffic.
The site has enjoyed a continued upward trend for traffic which is their main KPI.
In a nutshell
Case Study:
Snow Victoria (SEM)
Amire team chosen by Snow Victoria to increase new users (UV's) to Victorian snow resorts. The AMIRE Search team have been providing SEM services to Snow Victoria since May 2015.
The Paid Search activity focused on driving new users to each of the Victorian Snow Resorts. The campaign was a huge success exceeding all KPI's with the following results:
In a nutshell
| | |
| --- | --- |
| New users | + 75% |
| CTR (Click Through Rate) | + 7.6% |
| Conversion Rate | + 26.2% |
Case Study:
The Australian Marriage Equality Campaign
The Equality Campaign engaged AMIRE to improve the online visibility during the Marriage Equality Vote by increasing paid traffic through a Google AdWords over a short 2 month campaign.
AMIRE conducted an in-depth account audit and identified that keywords with varying match types were contained in campaigns, search impression share was below 10% (the number of times our ad was eligible to serve based on the number of searches), and the full budget was not being exhausted.
Each campaign was broken out by match type with the appropriate match type mirrors applied, ensuring that exact match keywords were directed to the exact campaign. A collaborative / agile approach between AMIRE and The Equality Campaign was critical especially given the short term nature of the Marriage Equality Vote campaign.
In a nutshell
| | |
| --- | --- |
| Visibility Increased | +25% |
| Increased Users | +33,000 |
Case Study:
7travel (CRO)
7travel engaged Amire to improve conversions from mobile devices by planning and executing a conversion rate optimisation (CRO) campaign. Some key user experience challenges included the following mobile site elements:
• Hierarchy of on-page content
• Call-To-Action buttons (Book Now / Buy Now Book Later / Enquire Now)
• Functionality and display of interactive items
Amire created two variations to A/B test and directed 33% of mobile visitors to the current site and 33% to each of the new variations.
The results of the A/B test demonstrated that variation 2 increased the conversion rate for the enquiry form as well as reduce the bounce rate of the page. Statistical relevance was achieved and showed a significant increase in enquiry conversions by 71%. The new mobile design was a huge success and implemented within the site.
In a nutshell
| | |
| --- | --- |
| Conversion Rate Increased | 71% |
Unmatched search credentials
The principles were one of Australia's first search specialists and since early 2002 we've grown our reputation along with our client's business to become an international leader in search marketing.
The name big names trust
Our ability to transform a client's business environment is proven by our long term broad reaching partnerships. We've worked internationally for global names such as Microsoft and Vodafone and have retained a key role in Telstra's search opimisation strategies for over 15 years. At the same time we have become part of their team, their trusted long term partner rather than just an order taking service provider. In fact if we don't believe that we can deliver game changing results working closely with your business we will politely walk away from it. We regularly deliver our partners double digit even triple digit growth basically because we love doing what we do and do it exceptionally well.
So if you're looking for a transformative search partner your search ends with Amire.
Tread the earth efficiently
How you dispose of the waste your business generates, its impact on the planet, how you look after others - these are all parts corporate social responsibility (or CSR). As is the need to help those less fortunate than you - which is why make regular donations through our CSR commitments.
Discover more
Client Testimonials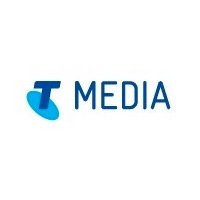 Telstra Media Group
AMIRE has been providing Telstra Media with SEO Services since the beginning of October 2013 and whilst still relatively new they have provided exceptional service and insight for the business thus far.
Telstra Media replaced our previous SEO agency (whom we had worked with for over 6 years) with AMIRE, which I believe is a clear indication of their SEO expertise and experience. Telstra Media is looking forward to a strong relationship with AMIRE and have no hesitation in recommending them to any company considering their services.
Grant Hilton | Search Producer
Digital Media and Content Services
Telstra Media Group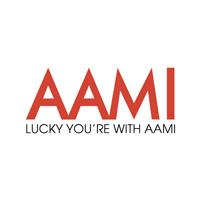 AAMI
I have known Sean and Amye from the days when 'search' was in its infancy in Australia. At the time my team and I were intent on establishing the online business for AAMI. We recognised early on how important search would be to help position AAMI on customer shopping lists for their insurance needs and as a cost effective marketing tool. Seam and Amye continue to impress me with the depth and breadth of knowledge they have with the search industry.  Their technical knowledge is extensive and that helps remove the guesswork and makes decisions easier and more precise.
They listened and understood the AAMI business and what the key business drivers were. This helped us design and develop websites that balanced optimal search requirements with user experience and customer centric design.
It was principally through Sean and Amye's knowledge and results driven attitude that positioned AAMI in a prominent position for all of AAMI's key terms, a position it has held for many years.
David Jones
Former E-Business Manager
AAMI
Suncorp Group
Amye consulted on Suncorp Commercial Insurance for a number of years in optimising our business for search. In that period, Suncorp's dominance in search helped the business receive an unprecedented number of lead opportunities, driving further investment and support of the online channel.
Amye's professionalism and attention to detail served us well. Amye was always free and willing to assist with any queries we had about the complexities of SEO as well as providing us with up-to-the-minute news on trends and changes in search. We were always well prepared to stay ahead of the game.
Darren Abood
Senior Leader – Websites
Digital Distribution | Commercial Insurance
Suncorp Group
General Pants
As our consulting SEO Director, Amye showed an unwavering dedication to delivering the best search results within a sometimes challenging technical infrastructure. Her depth of knowledge and awareness of industry advances were exemplary, and always considered within the context of our search brief.
Amye's friendly and relaxed professional approach ensures team members of every level have a good understanding of search objectives; this ultimately creates both a commercially successful and enjoyable partnership.
Michael Laxton
Head of Online & CRM
General Pants
Virgin Money
During my spell at Virgin Money Australia, Sean was the SEO expert from 24/7 Real Media, and proved to be deeply knowledgeable and of great service. I would recommend Sean as an SEO specialist for being extremely approachable, cheerful, professional and provided invaluable advice on improving the company site in natural search, combined with other paid search activity.
Peter Davis
Web Experience Manager
Virgin Money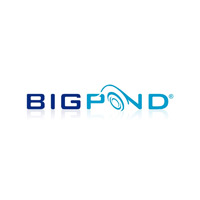 Bigpond
The principals of Amire, Sean and Amye are well known within the search optimisation industry. I have worked directly with them for several years and they have always followed ethical practices in delivering great results. The quality of their work and trust worthiness is first rate. I always felt like my business was important and the best people were working on my account.
Dale Cohen
General Manager
BigPond Network |  Telstra Digital Media & IPTV – Pay TV
More testimonials